Drape & Share
We at Yes!poho always strive to march ahead with the technology and it is our constant endeavour to come up with the innovative ideas and latest on the block is the Try Me section on our website that allows you to Drape and Share the compilation of sarees with your family and friends through the integrated social platform to take their feedback on the overall look and feel of the Saree and curate a network of the silk saree lovers.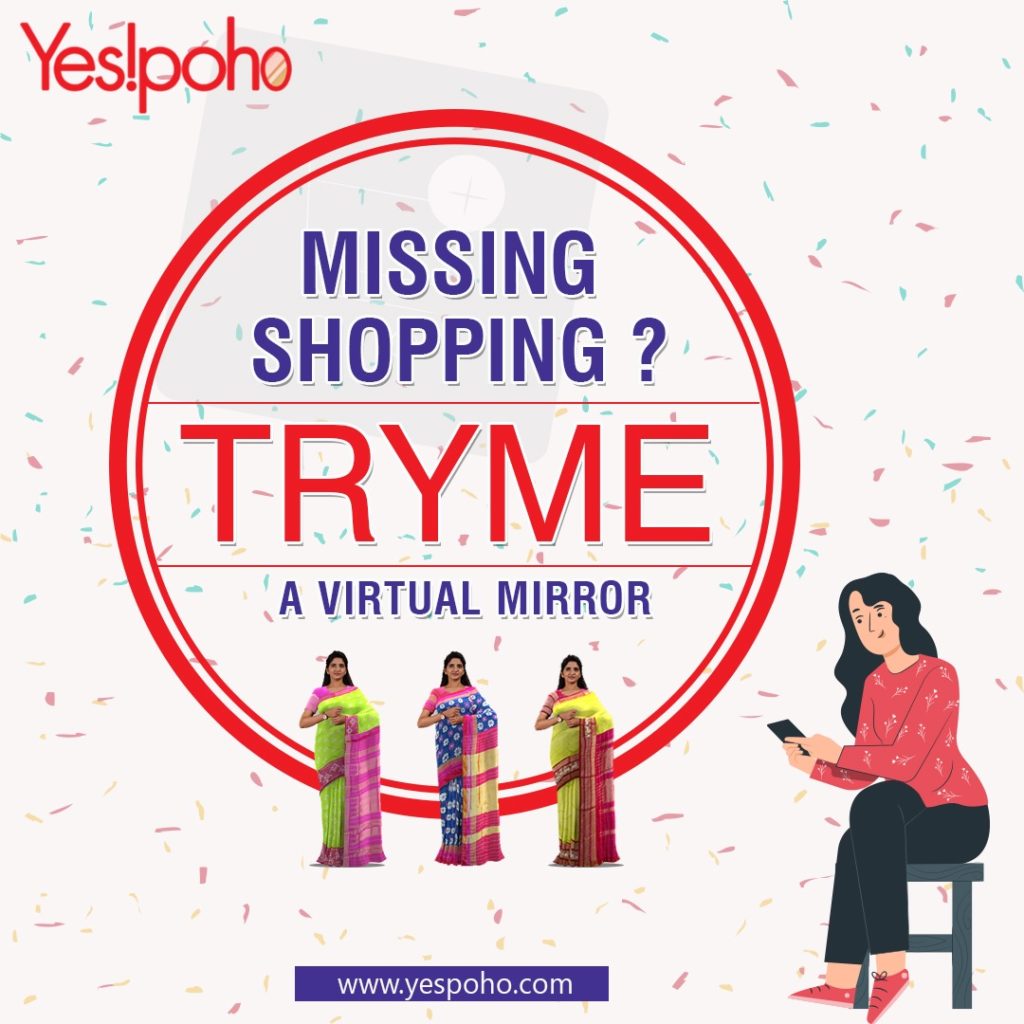 Watch the below video on how to use the Try Me feature:
With just few clicks see yourself wearing your choicest Pattu Saree, Party Wear Saree, and others and share it with your family and friends for the feedback through our integrated social platform followed by placing an e-order.
The method is absolutely simple and easy giving you an exact idea on how the fall of the saree, color combination, play of borders, motifs, and other design elements complement your overall personality. Also, the interface of the website is easy to use and navigate.
So what are you waiting for? Go ahead and try as many as sarees from our wide range of selection.